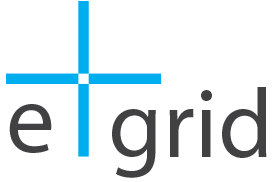 E+grid
Development of embedded IT system to optimize energy-positive public lighting
External identifier
KMR_12-1-2012-0031
Az E+grid adaptív intelligens energia-pozitív közvilágítási rendszer kifejlesztését a napenergia közvilágítási rendszerekben történő felhasználása, az intelligens energiahálózatok (smart grid) terjedése, az energiatakarékosságra való törekvés, valamint az intelligens városokban (smart cities) a közvilágítástól elvárt hozzáadott szolgáltatások motiválták. A célok eléréséhez a világítási szintjüket a pillanatnyi igényekhez igazító LED-es lámpatestek, napelemes energiatermelés és akkumulátoros energiatárolás mellett újszerű informatikai és kommunikációs technológiai megoldásokra is szükség volt.
A világítási rendszer fejlesztését a General Electric Hungary által vezetett konzorcium végezte az MTA SZTAKI, az MTA MFA és a BME részvételével. A világítási rendszer prototípusa 191 intelligens lámpatesttel és 152,5 m2 aktív napelem-felülettel az MTA csillebérci telephelyén került telepítésre, és napi szinten ellátja a telephely kivilágításának feladatát.
Participants
(1) General Electric Hungary
(2) Institute for Computer Science and Control, Hungarian Academy of Sciences (MTA SZTAKI)
(3) Research Centre for Natural Sciences, Hungarian Academy of Sciences (MTA TTK)
(4) Budapest University of Technology and Economics
Department
1111 Budapest, Kende u. 13-17.
Manager
Email
vancza.jozsef@sztaki.hun-ren.hu