Participants of the DigiPrime project held a three-day consortium meeting at SZTAKI
02/08/2023 - 07:45
The DigiPrime H2020 project provides a digital platform to help achieving the goal of circular economy. Representatives of the consortium of three dozen partners from Italy, Greece, Germany and Hungary spent time at SZTAKI from 31 January to 2 February.
During the general assembly, the participants were able to attend to scientific presentations, and discuss the results and challenges of the soon-closing project. SZTAKI's Research Laboratory for Engineering & Management Intelligence is heavily involved with DigiPrime. The Institute's team is led by research fellow Gianfranco Pedone.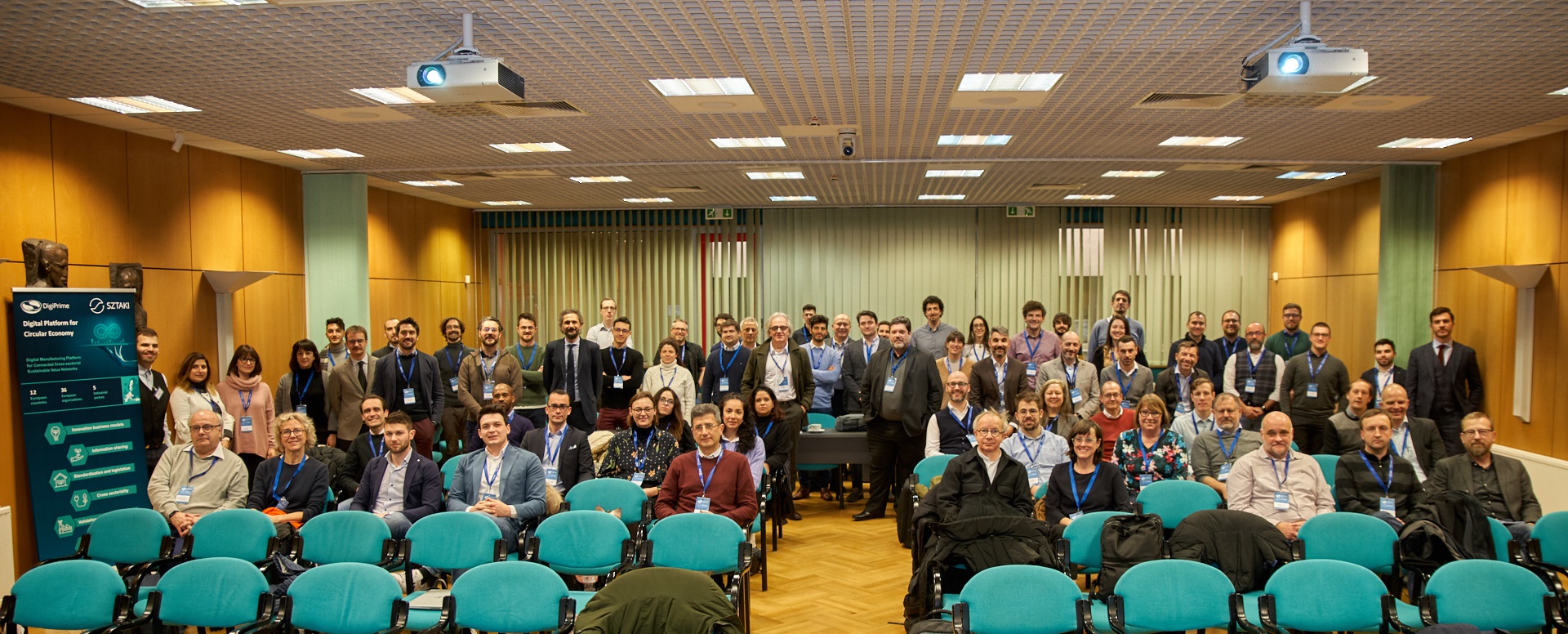 On the last day of the assembly, members also visited the Innovation and Demonstration Space (IDS) of SZTAKI, inaugurated last summer, to see the scientific demonstrations of the institute. A short video of the visit is available hereafter.