About the 1st Workshop on Consumers of Distributed Knowledge Graphs in Digital, Industry and Space
03/22/2022 - 11:31
On the 16th of February 2022 the COST action on Distributed Knowledge Graphs organized the 1st Workshop on Consumers of Distributed Knowledge Graphs in Digital, Industry and Space. The event was held online in two sessions containing seven presentations altogether.
The overall goal was to overview the Horizon Europe focus area Digital, Industry and Space with respect to the application and consumption of knowledge constructs. The application areas ranged from manufacturing to smart farming, and several emerging concepts were demonstrated such as the Sentient Web based on plausible reasoning, stigmergic coordination, control via temporal logic, etc. Overall, we saw several different examples where by maintaining a state representation in RDF, the presenters could use existing reasoning tools and communication protocols for controlling robots or intelligent devices. In the workshop agenda one can find the papers as well as the link to the recording of the sessions.
After the presentations we had a virtual poster session in gather.town where we could raise questions and discuss them with the authors.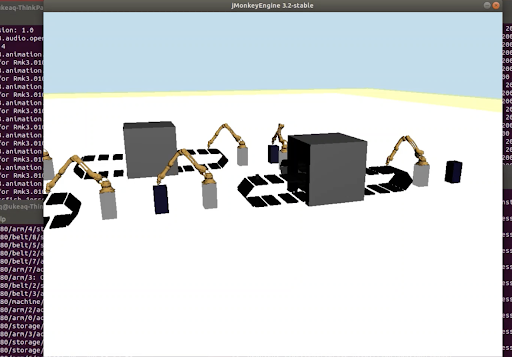 The workshop has been organised by
Kimberly Garcia, University of St. Gallen, Switzerland

Andreas Harth, FAU Erlangen-Nuremberg and Fraunhofer IIS, Germany

Andras Micsik, ELKH SZTAKI, Hungary